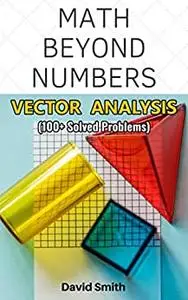 Math Beyond Numbers: Vector Analysis
by David Smith
English | 2021 | ASIN: B08SSHLBMF | 192 Pages | EPUB | 50 MB
Vector analysis is a very useful and a powerful tool for physicists and engineers alike. It has applications in multiple fields. Although it is not a particularly difficult subject to learn, students often lack a proper understanding of the concepts on a deeper level. This restricts its usage to a mere mathematical tool.