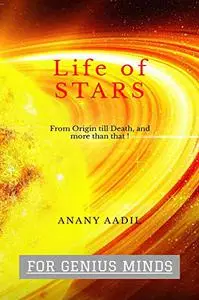 Life Of Stars: Story of most luminous objects of the Sky
English | 2021 | ASIN: B09KNX6FSF | 38 Pages | PDF EPUB | 3 MB
This Book takes you a Journey of some of the Most twinkling objects in the Universe. This book explains about the New Concepts proposed by Professional Astronomers. So tie your Seat Belts, and Embark on the Journey which is Interesting as well as Confusing.