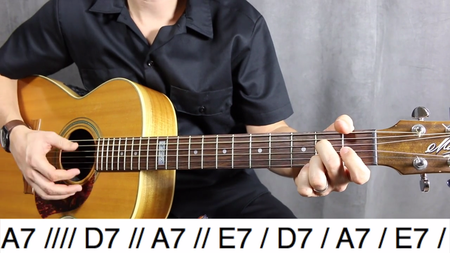 Beginner Blues Guitar Guitar Lessons
MP4 | Video: AVC 1280x720 | Audio: AAC, 48 KHz @ 192 Kbps 2ch
Duration: 2 hrs 58 mins | Language: English | 2.8 GB
Genre: eLearning Video
This course begins with an introduction of me showing that you can go from zero knowledge of the blues guitar, to playing awesome blues progressions that everyone will tap they're foot to. You'll realize that playing blues guitar is much easier then you thought, regardless of previous fear and doubt that might have been stopping you until now.
I walk you through all the elements of blues guitar that you'll need to know in order to play those groovy blues riffs you've always been dreaming about. Each short, intense (and sometimes funny) lecture helps you learn about different aspects of playing the guitar (not just blues).
Every lecture has a supported guitar play-along, so that you can watch and listen to me, while playing along at home. This way, you´ll never get lost, and you can listen to the track as many time as you need to. You have the opportunity to become the blues guitar player you have always dreamed of. The lessons in the course are designed to teach the blues, but much of the lessons can be used in any other style that you want to play.
Throughout the course, you'll have the opportunity to ask me questions and get quick support. This way you´re never alone, I´m always cheering you on! By the end of this course, you'll know what you need to play the 12 bar blues with confidence and pride. You'll be able to pull out your guitar and friends/family will be shocked by the fast and amazing progress you made in such a short period time.
The course also comes with a 42 page picture chord book, so you'll have a easy time following along with all the lessons. This method has WORKED on thousands of students and I know it will work for you! Become the guitar player you´ve always dreamed of being and ENROLL NOW!!! You won´t regret it… Here are what some of my blues guitar students have said in the past!
"Just amazing, Cant ask for more simple and easy step by step learning. The good thing is I´m learning and instructor is proving to be best. Glad I found this course! Thank You sir!"
"I have just completed this course and would comment accordingly. Extremely well-constructed, laid out and balanced course, targeting all the key areas of guitars and gear. The information and advice provided by Henry Olsen provides the student with a sound grounding, and prepares them for their journey ahead. I found the lectures most informative and stimulating, and has further invigorated me to explore some new aspects of my playing too. Highly recommended, and I would urge anyone, certainly a beginner, to work through this course. Thank you, Will."
Who is the target audience?
This course is for beginner to intermediate level guitarists
All blues guitar fans need to take this course!
What Will I Learn?
Play the 12 bar blues
Learn AWESOME turnarounds
Get PDF support
Enjoy the playalong fearture and play along with ease
Get FREE 42 page picture chord book
Learn to play in different keys
Become a blues guitar master
Introduction
Introduction
Welcome video
Let´s start playing the blues!!!
12 bar blues using chords
First 12 bar blues PA
Start with a bass note
Bass first PA
Adding in more groove
Adding in more groove PA
Using arpeggios
Using arpeggios PA
Your first blues turnaround!!! Yeahhhhh!!!!
How to apply the turnaround
Playalong using the turnaround
Another cool turnaround
12 bar blues "quick-change"
12 bar blues "quick-change" PA
12 bar Blues in "E"
12 bar blues in "E" PA
Turnaround in "E"
Turnaround PA
12 bar blues in different keys
12 bar blues in different keys PA
Blues turnaround in any key
Conclusion
BONUS LESSONS! - Get all bonus material here!!!
Blues Inspired Tune - "Midnight Train To Memphis"
Blues Call & Response Lesson
How to play with other musicians
Rock N Roll
FUN and simple blues lesson
Electric guitar anatomy
Acoustic guitar anatomy
Acoustic VS Electric
How to play with your fingers
How to hold a pick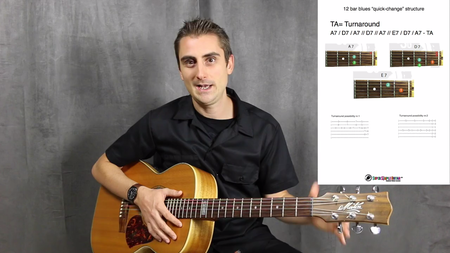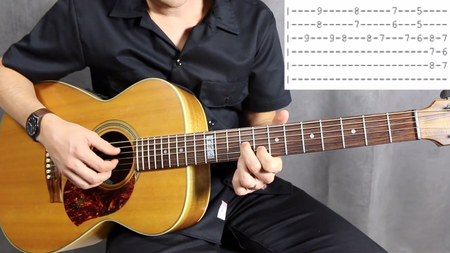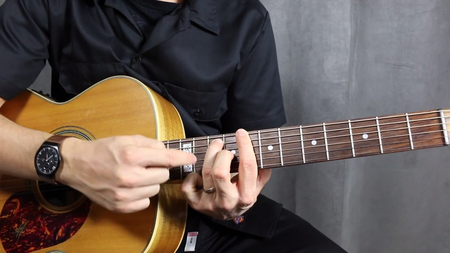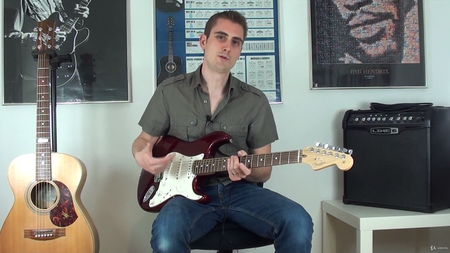 All PDF files are included
Blues guitar chord sheet is included