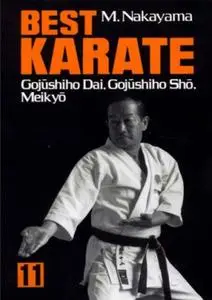 Masatoshi Nakayama - Best Karate Book 11: Gojushiho Dai, Gojushiho Sho, Meikyo
Kodansha International | 1989 | ISBN: 0870117580 | English | 144 pages | PDF | 9.29 MB
This volume is one of a series presenting all karate and kumite practiced by the Japan Karate Association. Each chapter contains photographs of an instructor of the Association executing a certain technique.
Contents:
Introduction.
What Karate-do is
Kata:
Gojushiho Dai.
Gojushiho Sho.
Meikyo.
Glossary.