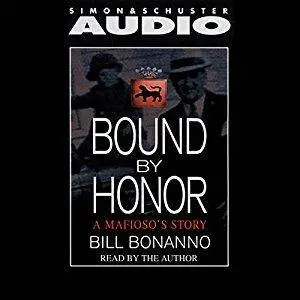 Bound by Honor: A Mafioso's Story [Audiobook] by Bill Bonanno
English | April 27th, 2000 | ASIN: B0000547F7, ISBN: 0312971478 | M4B@64 kbps | 4 hrs 30 mins | 78.62 MB
Narrator: Bill Bonanno
The son of legendary mafioso Joe Bonanno, Bill Bonanno was born into a world of respect, tradition, and honor, and was a "made" member of the mafia by the time he was in his early twenties. He was rumored to be the model for The Godfather's Michael Corleone, and was the subject of Gay Talese's best-selling Honor Thy Father.
Now retired, Bonanno is finally ready to bear witness to his life as a high-ranking captain in one of America's most powerful mafia syndicates. From the truth about his father's mysterious disappearance to a startling disclosure about the mob's part in the Kennedy assassination, Bonanno lays bare the inner workings of his chaotic, violent, and surprisingly human world with unparalleled detail and insight.