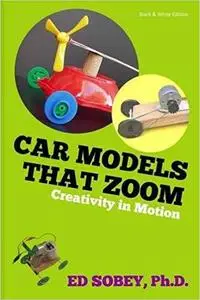 Car Models that Zoom - B&W (Creativity in Motion) by ed sobey
English | August 26, 2013 | ISBN: 1492263184 | 110 pages | EPUB | 9.38 Mb
Car Models that Zoom! launches high speed building, creativity, learning, and fun. Make a car model in minutes. Start with a cardboard frame and add motors to create hovercraft, solar-powered models, cable cars, and more. Explore ways to power your models with balloons, rubber bands and electric motors. In the classroom and at home kids learn science fundamentals as they fast prototype their models to get them going farther and faster. They are encouraged to be creative and try their own ideas. Materials are inexpensive and easy to find. The models have been tested by the author in his teacher workshops in 25 countries around the world.