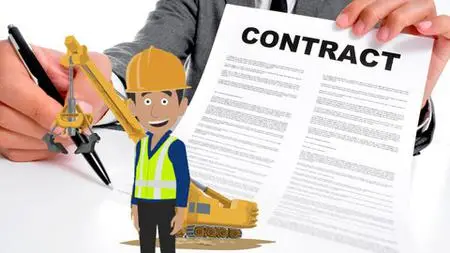 Construction Procurement Management
Last updated 10/2022
MP4 | Video: h264, 1280x720 | Audio: AAC, 44.1 KHz
Language: English | Size: 1.31 GB | Duration: 2h 40m
A course on procurement designed for engineers new to the infrastructure/construction industry.
What you'll learn
Procurement on engineering projects
How to engage sub-contractors
How to write scope of works, prepare and run tenders and select sub-contractors
Construction Management
Requirements
Basic understanding of the construction and infrastructure industry
Willingness to develop key construction management skills
Description
The purpose of this course is to provide engineers and other construction management professionals new to the construction/infrastructure industry an overview of procurement and how it is conducted on major projects. Often engineering at university focuses on the technical aspects however many engineers will find the skills needed to excel at their jobs are project management based. This course covers one of the key project management skills used by engineers; procurement. It will provide you a context as to what procurement is and why it's important, and go through how procurement is conducted on a project. It will provide you the pre-requisite level of knowledge needed when you're put into a procurement role on a project. You'll learn how to draft a scope of works, prepare a tender package, run tenders, and select sub-contractors.The course is broken down into three separate sections. Section 1 focuses on what procurement is and why it is a fundamental part of construction management. Section 2 is all about planning procurement. So how to develop a Work Breakdown Structure, identify what packages you need to procure, and develop a procurement schedule. Section 3 focuses on actually running a tender, so engaging sub-contractors, and suppliers to provide a quote and selecting the best potential sub-contractor.
Overview
Section 1: Introduction
Lecture 1 Overall Introduction
Lecture 2 How to take the Course
Lecture 3 What is Construction Management?
Lecture 4 Why do Construction Projects Fail?
Lecture 5 Who am I and Why Should you Bother listening to me?
Lecture 6 Who are these courses for?
Section 2: Introduction to Construction Procurement Management
Lecture 7 Introduction to Section 1
Lecture 8 What is Procurement and Why is it Important?
Lecture 9 Splitting Procurement and Contract Management
Lecture 10 The Importance of Procurement
Lecture 11 Procurement Done Well
Lecture 12 The Procurement Process
Lecture 13 Case Study - Focusing on the Right Things at the Right Time
Lecture 14 Procurement and The Project Life Cycle
Lecture 15 Section 1 - Conclusion
Section 3: Planning Procurement
Lecture 16 Introduction to Section 2 - Planning Procurement
Lecture 17 The Procurement Approach
Lecture 18 Working Out What We Need to Procure
Lecture 19 Defining Scope - The Work Breakdown Structure
Lecture 20 Establishing the Delivery Methodology
Lecture 21 Case Study - Delivery Methodology and Management
Lecture 22 Ensuring There Are No Gaps
Lecture 23 Case Study - Battery Limits
Lecture 24 The Procurement Schedule
Lecture 25 Case Study - Procurement Schedule
Lecture 26 Roles and Responsibilities
Lecture 27 Case Study - Procurement Roles and Responsibilities
Lecture 28 Section 2 - Conclusion
Section 4: Executing Procurement
Lecture 29 Introduction to Section 3 - Executing Procurement
Lecture 30 Early Market Engagement
Lecture 31 Tender Packages
Lecture 32 Case Study - Tender Packages
Lecture 33 Invitation To Tender Form
Lecture 34 The Scope of Works
Lecture 35 The Pricing Schedule
Lecture 36 Program
Lecture 37 Case Study - Program and Procurement
Lecture 38 Quality
Lecture 39 Case Study - Procurement and Quality
Lecture 40 Design Drawings
Lecture 41 The Form of Contract
Lecture 42 Managing the Tender
Lecture 43 Internal Records
Lecture 44 Tender Evaluation and Contract Award
Lecture 45 Case Study - Gap Analysis
Lecture 46 Choosing the Correct Sub-Contractor
Lecture 47 Section 3 - Conclusion
Section 5: Tying It All Together
Lecture 48 Conclusion
Junior engineers starting off their careers in the infrastructure sector,Construction management professionals looking to expand their knowledge of procurement,Quantity Surveyors