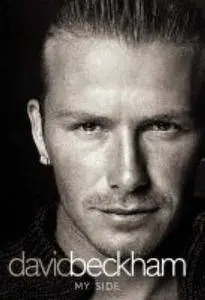 David Beckham: My Side by David Beckham
English | 2003 | ASIN: B003IDMULI, ISBN: 0007157320 | 416 pages | MOBI | 1.17 MB
David Beckham is one of the world's foremost media icons, his popularity transcending sport and cultural divides. This is his own in-depth account of his career to date, for Manchester United and England, and of his childhood, family and personal life.
With endless newspaper column inches devoted to one of the most talked about men in the world, it seems that we know everything there is to know about David Beckham. Or do we? This is Beckham's fascinating life story in his own words. His complex relationship with United boss Alex Ferguson and how he handles the pressure of playing alongside some of the most volatile footballers of his generation. The England story, from being vilified by the nation before returning as the prodigal son and almost single-handedly guiding his country as captain to the 2002 World Cup Finals.