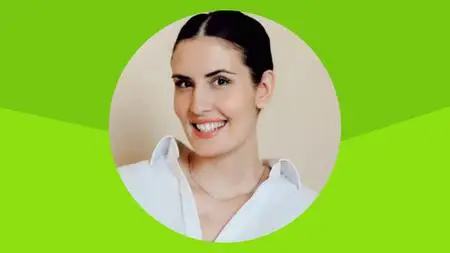 Duolingo English Test
MP4 | Video: h264, 1280x720 | Audio: AAC, 44.1 KHz
Language: English | Size: 846 MB | Duration: 58m
Everything about the Duolingo Test format in less than 1 hour
What you'll learn
How to immediately get CERTIFIED RESULTS
Understand the FORMAT of the test
How you can potentially save hundreds of dollars if you chose Duolingo over exams like TOEFL/IELTS
Why Duolingo English Test could be the best option for you (compared to other tests like TOEFL/IELTS)
Find out what SPELLING is accepted in a certain task, what is that HIDDEN TASK (that is not on the Duolingo Practice Test!) + many more tips for every task
You learn all of this in ONLY 1 HOUR!
Description
Duolingo English Test Preparation Course - if you don't know anything about the Duolingo Test format after this one-hour course you will know everything! It is perfect for first-time test-takers, but also for those who already took the test and did not get certified results.
In this course we go through
1. All the tasks which are in the test - I give you examples and tips for every single one
2. The rules of the test - so you immediately get certified results
3. The major differences between Duolingo and other popular tests, like IELTS and TOEFL
The entire course (including the bonus video) lasts less than 1 hour.
Plus, in the additional materials, you have a quiz that will help you recap all of the essential info from the course.
* * *
So, one more time, this is what you will learn in just 1 hour
EVERYTHING ABOUT THE STRUCTURE OF THE TEST
Did you know there are 12 tasks, meaning there is a hidden question that is not on the practice test? Or that in one task only one specific spelling is allowed? We go through the entire test, so you will know exactly what to expect.
HOW TO GET CERTIFIED RESULTS
Did you know that lot of students fail the test the first time? Or that you might even get banned from taking the test ever again?
We go through what you CAN and CANNOT do, so you get the certified results immediately - this saves you a lot of time, energy as well as money because you do not have to retake the test, plus pay to take it again.
DIFFERENCES BETWEEN DUOLINGO AND OTHER MAJOR TESTS
We cover 3 key differences. Also, we look into how you can potentially save hundreds of dollars if you chose the Duolingo Test.
Finally, you have a bonus video and a PDF booklet with a lot of useful additional facts, as well as a unique quiz!
* * *
As already stated, this course is perfect for first-time test-takers, but those of you who already took the test could benefit from it, as well!
Who this course is for
Students interested in taking the Duolingo English Test
Students who wish to get the certified results immediately
Prefect for students who will be taking the test for the first time
Students who do not know anything about the test format and would like to get familiar with the test