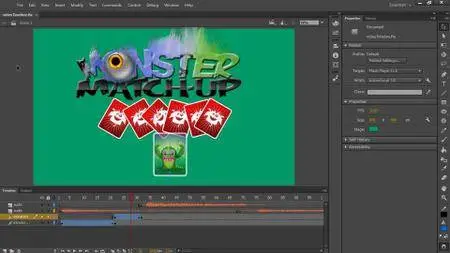 Flash CC 2013 New Features
MP4 | Video: 720p | Duration: 1:51:40 | English | Subtitles: VTT | 546.7 MB
Inquiring minds want to know what benefits them in each new release of Flash Professional CC. In this course, Anastasia McCune answers your most burning questions. Learn about the interface changes and performance improvements that come with this update, plus the new Code Editor, JSAPI improvements, and mobile testing enhancements.
Note: Adobe Creative Cloud is updated on a regular basis. We will add more tutorials as features are added or changed, so check back often.
Topics include:
Distributing and swapping multiple symbols and bitmaps
Managing properties for multiple layers at once
Scaling content to predefined anchor points
Exporting video and animation
Working with the HTML5 Canvas document type
Using Cross-File Find and Replace
Testing and debugging on iOS