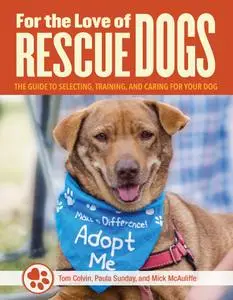 For the Love of Rescue Dogs: The Complete Guide to Selecting, Training, and Caring for Your Dog by Tom Colvin, Carol Griglione, Mick McAulife
English | October 15th, 2019 | ISBN: 1621871894 | 228 pages | EPUB | 10.71 MB
The perfect read before you bring your rescue pet home, For the Love of Dogs is a witty and informative book on all things canine-related. Featuring over 250 stunning pictures of cute dogs, this resource illustrates the many facets of their personality, provides tips on training, and explains the best ways to care for a rescue dog. Know how to give them the life they've always wanted as you flip through the pages of this books that's as adorable as it is enlightening!
Enjoy
My Blog
. No any convert or low quality!