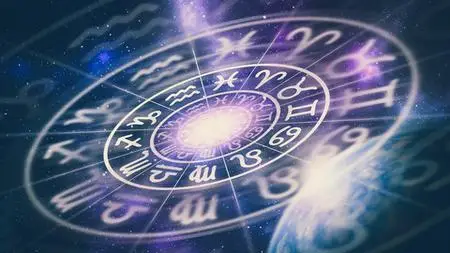 Fundamentals Of Vedic Astrology(Beginner To Intermediate)
Last updated 9/2022
MP4 | Video: h264, 1280x720 | Audio: AAC, 44.1 KHz
Language: English | Size: 4.26 GB | Duration: 9h 30m
A Complete course to learn the fundamental concepts of Vedic astrology
What you'll learn
You will become very strong in the fundamentals of Vedic astrology
Clearly understand what is Zodiac, Sign, Bhavas,stars,planets and its nature, Ayanamsa, casting a horoscope, astronomical evidence in astrology, etc.
Confidently read and conclude results of your own birth chart by applying vedic astrology principles
Successfully find your natural strength and weakness by using Jyotish technique
Take the best decisions in your life by leveraging birth chart reading technique
Move from beginner level to intermediate level in vedic astrology
Requirements
10th grade level understanding of Mathematics and Science
Prior knowledge of astronomy is a plus but not a mandatory requirement
Open mind and a keen interest to learn astrological concepts
Description
Have you ever aspired to become a full-time astrologer with a deep understanding of astrological principles, and ready to guide other people by this noble profession? If so, let us continue.This course is focused on teaching the fundamentals of Vedic astrology. Whether you learn Vedic astrology as a hobby or you are aspiring to become a full-time astrologer in the future, at the end of this course you will learn all the fundamental concepts that are required to be a successful Vedic astrologer. This course is designed for people who want to learn astrology without any prior knowledge on the subject.Join your instructor, Muthu Vijayan Elango he is an astrologer and a certified life coach at Innovativeastrosolutions. He learnt astrology from his father Elango and has been practicing it for more than 18 years. After completing his Master's degree in engineering from the College of Engineering Guindy a premier institute in India, he worked in a well-known MNC for a decade before he found his calling in astrology. He is passionate about sharing his astrological wisdom to the common man. He is one of the most popular writers on Quora pertaining to the topic of astrology.The hugely rewarding aspect of being an astrologer is enabling people to advance in life in a practical and meaningful way. Throughout this training course, you'll learn to add massive value to people's lives by helping them to read their birth chart to find inherent strengths and weaknesses and guide them in life.Who this course is for:If you want to learn astrology from the scratchIf you want to understand the science behind the astrologyConfidently apply Vedic astrological principles in your own birth chartIf you want to leverage astrological guidance to make the best decisions in your lifeIf you want to take up astrology as a part-time careerIf you want to become a full-time astrologer in the futureIf you want to move from beginner level to intermediate level in astrologyIf you want to teach astrology to the budding astrologersThis course will provide you with the core skills you need to begin your journey as an astrologer right away. If you're already an astrologer, it will help you enhance your current skills. In this course, You will learn What is astrology? The astronomical evidence in astrologyWhat is Ayanamsa?What is Rahu/Ketu?The Zodiac, and its significance12 Zodiac signs and its characteristicsPlanets in Vedic astrology and its characteristics The casting of Rashi chart The casting of Navamsa ChartShadbalaDasa bukti calculationsRaja Yogas in Vedic astrologyPrediction techniques for Career Prediction techniques for marriagePrediction techniques for wealthPrediction techniques for health Longevity predictions, etc.
Overview
Section 1: Introduction
Lecture 1 Welcome and Introduction to the course
Lecture 2 Who should take this course & how to get best out of this course?
Lecture 3 What is Astrology?
Lecture 4 What astrology is not?
Lecture 5 Distinction : Astronomy and Astrology
Lecture 6 Distinction : Western and Vedic astrology
Lecture 7 What is the relationship between Karma, Rebirth and Astrology?
Lecture 8 Join Astrology Learning Academy Facebook group
Lecture 9 Chapter 1 : Summary
Section 2: Astronomy for astrologers
Lecture 10 Ecliptic plane and celestial sphere
Lecture 11 Zodiac and its Significance
Lecture 12 Signs of Zodiac
Lecture 13 Precession of equinox & Ayanamsa
Lecture 14 Rahu, Ketu and eclipse
Lecture 15 Planetary motions
Lecture 16 Retrograde Motion
Lecture 17 Chapter 2 : Summary
Section 3: Signs in Vedic astrology
Lecture 18 Zodiac signs and Stars(Nakshatras)
Lecture 19 South Indian chart
Lecture 20 Zodiac signs symbols
Lecture 21 Fixed, movable, common, odd and even signs
Lecture 22 Fiery, earthy, airy, watery signs
Lecture 23 Zodiac signs representations
Lecture 24 Chapter 3 : Summary
Section 4: Planets in Vedic astrology
Lecture 25 Planetary symbols
Lecture 26 Relationship of planets
Lecture 27 Planetary ownerships
Lecture 28 Exaltation, debilitation and Moolatrikona houses of planets
Lecture 29 Friendly, neutral and enemy houses
Lecture 30 Planetary representations
Lecture 31 Chapter 4 : Summary
Section 5: Bhavas or houses in Vedic astrology
Lecture 32 What is Bhava and its significance?
Lecture 33 12 Bhavas representations
Lecture 34 Quadrants, Trines, Upachayas, Apokiliyam, panaparas, dusthana
Lecture 35 Chapter 5 : Summary
Section 6: Planetary aspects and Conjunction
Lecture 36 What is planetary conjunction and aspection?
Lecture 37 Special aspection Rules
Lecture 38 Chapter 6 : Summary
Section 7: Casting a standard horoscope
Lecture 39 Time measurement in Vedic astrology
Lecture 40 Ascendant sign and its significance
Lecture 41 Finding the planetary emphemeris
Lecture 42 Casting a Rashi chart
Lecture 43 Find planetary nakshatra pada
Lecture 44 Casting a Navamsa chart Part 1
Lecture 45 Casting a Navamsa chart Part 2
Lecture 46 Divisional chart overview
Lecture 47 Astrosoft - My own Astrology Software
Lecture 48 Chapter 7 : Summary
Section 8: Finding dashas and sub periods
Lecture 49 Introduction to Dasa system
Lecture 50 Calculating starting dasha bukti for the standard horoscope
Lecture 51 Key points in predictions using dasa system
Lecture 52 Chapter 8 : Summary
Section 9: Introduction to Planetary strength
Lecture 53 Introduction to Shadbala
Lecture 54 Shadbala with Software
Section 10: Judgement of special yogas
Lecture 55 What is Raja Yoga in astrology?
Lecture 56 Special yogas in astrology
Section 11: Analyzing a horoscope
Lecture 57 Judging the overall strength of the horoscope
Lecture 58 Career Analysis
Lecture 59 Marriage Analysis
Lecture 60 Wealth Analysis
Lecture 61 Health and Longevity Analysis
Lecture 62 Chapter 11 : Summary
Section 12: Course Summary
Lecture 63 Course Summary
Lecture 64 Recommended further readings
Section 13: Additional Section(Will be updated now and then)
Lecture 65 Astrological process of Marriage match making
Lecture 66 Does Astrology support Geocentric Theory?
Lecture 67 7 Principles to Effectively Learn Astrology
Section 14: Bonus Section
Lecture 68 Bonus - Astrology Learning Academy
If you want to learn astrology from the scratch,If you want to understand the science behind the astrology,Confidently apply Vedic astrological principles in your own birth chart,If you want to leverage astrological guidance to make best decisions in your life,If you want to take up astrology as a part time career,If you are passionate to help another person to take right decision in their life with Vedic astrological guidance,If you want to become a full time astrologer in the future,If you want to move from beginner level to intermediate level in astrology,If you want to teach astrology to the budding astrologers