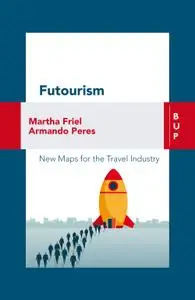 Futourism: A New Map for Travel Tomorrow by Martha Friel, Armando Peres
English | January 1st, 2019 | ISBN: 8885486681 | 110 pages | EPUB | 2.40 MB
Tourism is often considered to be a traditional and uninteresting sector while, in reality, it is an extraordinary laboratory for innovation and creativity today. Just think of the sharing economy, the use of big data, technology applied to cultural tourism, and innovation in transport. The authors investigate these areas of experimentation from many different standpoints in order to sketch a map of themes to use for exploration of the sector, and to understand how it is changing. This exploration includes the most trivial things to the most futuristic ones, such as printing baggage to your hotel with a 3D printer or taking a sub-orbital flight to see the earth from a new perspective.
Enjoy
My Blog
. No any convert or low quality!