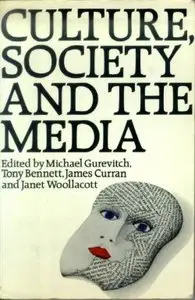 M. Gurevitch, "Culture, Society and the Media"
Publisher: Routledge | 1990-12-31 | ISBN 0415027896 | PDF | 336 pages | 1.7 MB
Examines the power of the media and the divisions between the liberal pluralist and the Marxist approaches to the analysis of the nature of the media.
This title available in eBook format. Click here for more information.Visit our eBookstore at:
www.ebookstore.tandf.co.uk
.