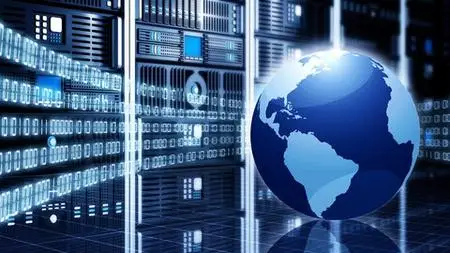 H99: Basic IT Technology: Health Information Systems
MP4 | h264, 1280x720 | Lang: English | Audio: aac, 44100 Hz | 2h 31m | 2.05 GB
Learn the basic digital technology behind Healthcare . Part of a Series on Health Information Systems
What you'll learn
The Basics of Information Systems with specific emphasis on their application in the healthcare system
Requirements
No requirements nor prerequisites. Just an interest to learn.
Description
Information Systems (IS) or Information Technology (IT), as it is sometimes called, are playing a critical role in all our healthcare organizations today. They are permeating our hospitals, our clinics, our homes, our pharmacies and every aspect of our lives. If implemented correctly they have the potential of making healthcare processes more efficient and maximizing patient and user experience. If implemented incorrectly, they can wreak havoc.
The basic concepts behind Healthcare Information Systems are often presented in a very complex, difficult to understand style. This "PLAIN AND SIMPLE" series on Healthcare Information Systems is different. It strives to introduce the basic concepts of information technology and systems in a very simple and easy to understand format using many examples from both non healthcare and healthcare environments. This course is targeted at the entry level (Basic and Intermediate Level) learner.
The content of the series is based on the author's 35 years experience in the healthcare information systems business. This experience spans product design and launch, marketing, business development and executive management (including president). It is also based on 15 years teaching at the graduate level in the University environment.
The topics covered in this course are:
Digital Data
Bits and Bytes
Storage Media
Compression
Databases
Data Management
Architecture
Networks
Interoperability
Encryption
Standards
Workflow
Software as a Service (SaaS)
Wireless
Cellular Technology
RFID
Wifi
Bluetooth
Who this course is for:
Those who might be considering a career in Healthcare Information Systems.
Those currently involved in healthcare, who want to learn more about the information systems which drive their businesses
Those simply eager to learn new skills.
Those who learn faster though the more hands on pragmatic approach to learning rather than the classic academic approach