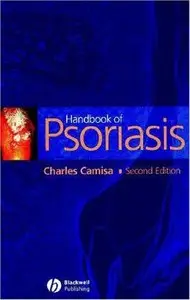 Handbook of Psoriasis
Publisher: Wiley-Blackwell | ISBN-10: 1405109270 | English | 371 Pages | PDF | 4.5 MB
The new second edition of the Handbook of Psoriasis remains an easy-to-read but detailed text on a common skin disease which affects 2% of the world's population. The text is designed as a reference for both the specialist and the primary care physician and can be read cover-to-cover in a week. Each chapter stands alone as a reference to a specific topic but is clearly cross-referenced to offer a more detailed perspective.