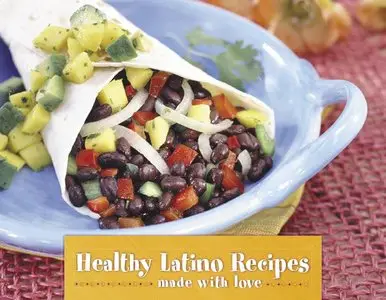 Helclac, "Healthy Latino Recipes Made with Love"
California Department of Health Services | 2004 | ISBN: R20090611N | 42 pages | PDF | 2 MB
The California Latino 5 a Day Campaign invites you to discover the zesty flavors and enticing aromas of healthy Latino cooking. This cookbook provides traditional favorites that offer a greater variety of colorful fruits and vegetables while reducing the amount of fat, cholesterol, and sodium per serving.
A diet that includes 5 to 9 servings of fruits and vegetables every day keeps you and your family healthy. Colorful fruits and vegetables provide powerful nutrients that help your body fight diseases like cancer, heart disease, stroke, and diabetes. In addition to a healthy diet, it is important to enjoy physical activity every day. In fact, adults should do at least 30 minutes of physical activity a day like walking, bicycling, dancing, and playing in the park. Children need at least 60 minutes of daily physical activity. Simply join your family and friends in a variety of fun activities that you like to do. Being physically active can boost your energy level, help you maintain a healthy weight, and improve your overall well-being. So live the 5 a Day way! Offer your family a variety of colorful fruits and vegetables and do physical activity with your loved ones today.
Not all books on AvaxHome appear on the homepage.
In order not to miss many of them follow
ebooks section
(see top of each page on AH)
and visit
my blog
too :)
NO MIRRORS according to the rules