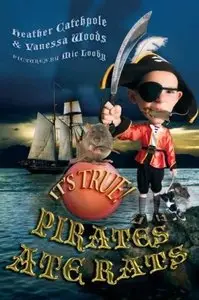 Heather Catchpole, Vanessa Woods - It's True! Pirates Ate Rats
Allen | 2008 | ISBN: 1741146070 | Pages: 96 | PDF | 2.46 MB
Psst! This is the best book you'll ever read on pirates!
Did you know that 19 September is Talk Like a Pirate Day? Avast there, me hearties!
Find out why pirates should have eaten cabbage, but drank rum instead. Discover which captain stole hats, and which one burgled for bandages. Tremble at the stories of Blackbeard, who boarded enemy ships with his beard on fire and cutlass at the ready. Check the website showing well-known pirate hotspots near you!
Arm yourself to the teeth with facts piratical