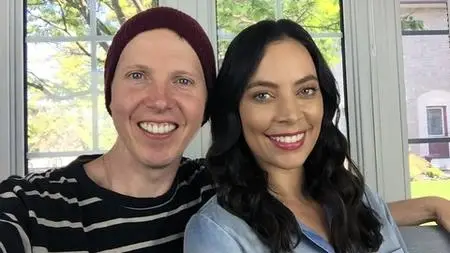 How To Quit Your Day Job To Pursue The Work Of Your Dreams
Last updated 5/2016
MP4 | Video: h264, 1280x720 | Audio: AAC, 44.1 KHz
Language: English | Size: 1.24 GB | Duration: 1h 21m
Step by step guide on how to put an actionable plan together to leave the 9-5 and start pursuing the work of your dreams
What you'll learn
Clear personalized plan to quit your 9-5 job and start working for yourself
How to quit your job without going broke
Lower Your Expenses & Increase Your Income
Requirements
Laptop
Pen, Paper and access to a printer
Description
Melanie and I have been married for over 13 years and quit our jobs over 10 years ago leaving the corporate office.
It was the best and scariest decision we've ever made giving us the freedom lifestyle we always dreamed of.
In the course we want to teach you:
How and why we left our day jobsHow to setup your finances to take the leapHow To Cut Expenses & Increase Your IncomeThe best way to leave your job without burning any bridges
In this course we include two printable PDF's you can download and print out.
Freedom BudgetCrush It Planner (Goals Sheet)
Overview
Section 1: Introduction: How And Why We Left Our Day Jobs
Lecture 1 Melanie's Story: How She Quit Her Day Job To Work For Herself
Lecture 2 Chris's Story: How He Quit His Day Job To Work For Himself
Lecture 3 Define The "WHY" For Leaving Your Day Job
Lecture 4 Why It's Important To Do Something You Love
Section 2: Setting Up Your Finances To Take The Leap!
Lecture 5 Create A Freedom Budget: List All Your Monthly Expenses
Lecture 6 Create A Dream Sheet For Your Financial Goals
Lecture 7 Start Reducing Debt and Expenses
Lecture 8 Save Up 2-3 months of expenses (cushion money)
Section 3: Timing Is Everything: When To Leave Your Day Job?
Lecture 9 Start Now: Build Your Business During Your Off Time Before You Leave Your Job
Lecture 10 Set A Goal Date To Leave Your Day Job
Lecture 11 Leave On Good Terms and Keep The Doors Open
Section 4: When It's time to Jump, JUMP!
Lecture 12 Take The Leap & Don't Look Back
Lecture 13 Do Work That Matters (Actually Makes $$$)
Lecture 14 What do you do when It's just not working
Section 5: Good Bookkeeping Will Save You Big Time In The Long Run
Lecture 15 Start Keeping Receipts Because In Most Cases Your Life Becomes a Write Off
Section 6: Bonus Lectures
Lecture 16 5 Things I Wish I Knew Before I Quit My Job
Lecture 17 How I Quit My Job & Started Living My Dream
This course is for the person that wants to quit there J.O.B (Just over Broke),This course is NOT for the lazy get rich quick person,This course is for the action taker who wants real results