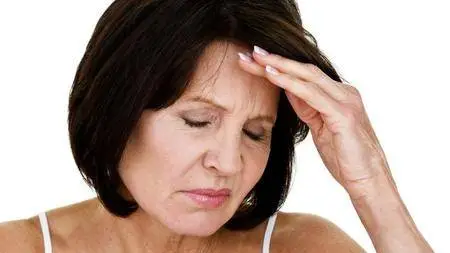 Hypnosis– Eliminate Symptoms of Menopause With Self Hypnosis
HDRips | MP4/AVC, ~5757 kb/s | 1280x720 | Duration: 00:24:00 | English: AAC, 80 kb/s (2 ch) | 1.52 GB
Genre: Hypnosis, Psychology
Hypnosis– Eliminate Symptoms of Menopause With Self Hypnosis, Imagery , Affirmations And Visualizations
This course is a must for those women who are psychologically suffering from the symptoms of menopause and want to get rid of it.
It is ideal for women above the age of 40 who face problems of menopause.
This course contains a lot of exercises and more than 30 minutes of live video content designed over 9 lectures in English including bonus.
This course contains-
Lecture 1:Introduction
Lecture2:Remove Myths About Self Hypnosis
Lecture3:Conscious Mind Vs Subconscious Mind
Lecture4:How To Enter Into The State Of Self Hypnosis
Lecture5:How To Master Self Hypnosis To Reprogram Your Subconscious Mind
Lecture 6:Guided Visualization Exercise: To Get Rid Of Symptoms Of Menopause
Lecture 7:Guided Visualization Exercise : To Get Rid Of Hot Flashes.
Lecture 8:Summary
Lecture 9:Bonus Exercise - Affirmations For Depression, Stress, Insomnia And Negativity
The Money In Your Mind
Advanced Mind Bending Language Hypnotherapy
Conversational Hypnosis Professional Hypnotherapy Training
Hypnosis Summit Training Videos
Advanced Ericksonian Hypnosis
Mind Bending Language System
Advanced Walkup Street Hypnosis
Conversational Hypnosis Mastery
Hypnotic Pain Control
Major Mark Cunningham - Build A Better Girlfriend
Mark Cunningham - Introduction to Hypnosis
Mark Cunningham and Mike Doubet - Advanced Stage Hypnosis
Mark Cunningham - Basic Stage Hypnosis
Mark Cunningham - The Renegade Hypnotist Project
Mark Cunningham - Advanced Hypnosis 2000
Steve G. Jones - Explorations Beyond The Body & Intensive Training
David Snyder & Steve Piccus – Erotic Hypnosis Made Easy 2014
Dr Patrick Porter – Hypnotherapy Training
The 30 Day Total Energy Reboot
The Power Hypnotist Video DVD Program
How To Practice Hypnosis Without Fear
Hypnotic Speaker & Presenter
Hyptalk SiteRip
Daniel G. Amen - Change Your Brain, Change Your Life
D.A.Taft - Advanced Hypnosis
Coursera - Think Again - How to Reason and Argue
Complete Ericksonian Hypnosis - Beginners course
Chris Howard's - Master Transf...Leader and Coach Certification
Chris Howard's - Transformational Leader and Coach Certification
Change Phenomena – Headhacking
Certified Sports & Performance Hypnotist
Cal Banyan - Instant and Rapid Inductions for the Professional
Cal Banyan - 5-Path Hypnosis Training
Brian Tracy - The Science of Positive Focus
Brian David Phillips - Speed Hypnosis Techniques
Brian David Phillips - Experiential Ecstacy
Brian David Phillips - Exotic ...mp; Unique Hypnosis Techniques
Bob Proctor - The Science Of Getting Rich
Bob Proctor - Six Minutes To Success
Become a SuperLearner: Learn Speed Reading & Advanced Memory
Bashar - Dream a Little Dream
Awakening Unafraid
Anthony Robbins - Time of Your Life
Anthony Robbins - Creating Lasting Change
Anthony Jacquin - Reality Is Plastic
Annenber Learner - Discovering Psychology
Amazing Brain Training
Allen Carr - Easy Way to Stop Smoking
Alan Weiss - Alan's Super Language Practicum
1-Step Solution Just Say Hu The Universal Panacea
Activate Your Sexual Magnetism
A Guide to Overcoming Depression
12 Steps to Hypnotic Influence
Moving With The Spirit Mind
Steve G. Jones - NLP Master Practitioner Training
Ericksonian Hypnosis Mentoring Program
Scott Bolan - Mental Warfare Secrets 2.0
Resolve anger and other strong emotions - Anger Management
NLP - 7 Leadership Tips To Become A Great Leader Using NLP
Leadership and Life Cycles
Anger Management Shortcuts
Empowered Recovery From Major Life Change
Welcome to the best eLearning video (English, German, French, Spanish language) and many more:
LINK
Do not forget to check my blog! Updated regularly! Add in bookmarks my blog :)
PM me if Links not working!
No mirrors pls!