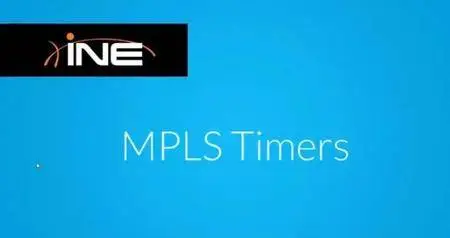 INE - CCNP Service Provider Technology Course: 642-887 SPCORE
Size: 2.41 GB | Duration: 17 hrs 25 mins | Video: AVC (.mp4) 1280x720 30fps | Audio: AAC 44KHz 2ch
Genre: eLearning | Language: English | +Course files
This course will cover the concepts and implementation of MPLS, LDP, MPLS-TE and QoS policies from the Service Provider perspective. This exam covers the Cisco IOS, IOS-XE and IOS-XR operating systems.
Detailed technology explanations coupled with white-boarding to illustrate and help the viewer visualize what is going on. Using Wireshark capability for packet capture analysis, CSR1000v's 3.13 (15.4(3)S) and IOS-XRv 5.3 for a full deployment. Part 3 in a 4 part series. Route is used to get core routing up and running, Adv. Route enables advanced features, this course focuses on optimizing the core's.
MPLS
• Before MPLS Implemented & How It Worked
• Introduction :: Part 1
• Introduction :: Part 2
• Labels
• VPNs
• Label Distribution Protocol
• Implementing MPLS :: Part 1
• Implementing MPLS :: Part 2
• Configuring Basic MPLS L3 VPN :: Part 1
• Configuring Basic MPLS L3 VPN :: Part 2
• Authentication
• Session Protection
• LDP & IGP Synchronization
• Timers
• Label Allocation Control
• Minor Options
MPLS TE
• MPLS TE Overview
• Breakdown
• Operations
• Constraint Path Computation
• The TE Process :: Part 1
• The TE Process :: Part 2
• Link Resource Attributes
• Configuring MPLS TE :: Part 1
• Configuring MPLS TE :: Part 2
• TE Tunnels with Explicit & Dynamic Paths on IOS :: Part 1
• TE Tunnels with Explicit & Dynamic Paths on IOS :: Part 2
• TE Tunnel with Explicit & Dynamic Path on XR
• Bandwidth, Priority & Preemption :: Part 1
• Bandwidth, Priority & Preemption :: Part 2
• Forwarding Adjacency & Auto BW
• Fast ReRoute with Link & Node Protection :: Part 1
• Fast ReRoute with Link & Node Protection :: Part 2
• Diff Serv Aware TE
QoS
• Overview :: Part 1
• Overview :: Part 2
• Components
• Overview of Implementing QoS
• Classification & Marking
• Modular QoS CLI
• Congestion Management
• Congestion Management with Class Based Weighted Fair Queue
• Congestion Management with Low Latency Queueing
• Congestion Avoidance with RED & WRED
• Traffic Policing :: Part 1
• Traffic Policing :: Part 2
• Traffic Shaping
• MPLS Support for QoS
• Advanced QoS :: NBAR
• Advanced QoS :: QoS Pre-Classify
• Advanced QoS :: QoS Policy Propagation via BGp or QPPB
• Advanced QoS :: LPTS
• The Demo