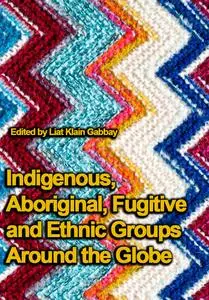 "Indigenous, Aboriginal, Fugitive and Ethnic Groups Around the Globe" ed. by Liat Klain Gabbay
ITExLi | 2019 | ISBN: 1789854326 9781789854329 1789854318 9781789854312 1838819088 9781838819088 | 163 pages | PDF | 5 MB
The book is a collection of papers about indigenous, aboriginal, ethnic and fugitive groups from different countries, regions and areas.
The book's chapters are written by scholars from different disciplines who exemplify these groups' way of life, problems, etc. from educational aspects, governmental aspects, aspects of human rights, economic statues, legal statues etc. The chapters describe their difficulties, but also their will to preserve their culture and language, and make their life better.
Contents
1.The Role of International Law in Protecting Land Rights of Indigenous Peoples in Nigeria and Kenya: A Comparative Perspective
2.Stories of Milk, Honey and Bile: Representing Diasporic African Foreigner's Identities in South African Fiction
3.Feeding the Roots of Cultural Identity: Indigenous Wellness in Canada
4.Cultural Conception of Space and Development in the Colombian Amazon
5.Runaway Freedom: Fugitive Black Slaves' Destinies in Late Colonial Chile (1760–1805)
6.Journey to America: South Asian Diaspora Migration to the United States (1965–2015)
7.Exploring Aboriginal Identity in Australia and Building Resilience
8.Privatised Autonomy for the Noongar People of Australia: A New Model for Indigenous Self-Government
9.Legal Statute and Perspectives for Indigenous Peoples in Ukraine
1st true PDF with TOC BookMarkLinks