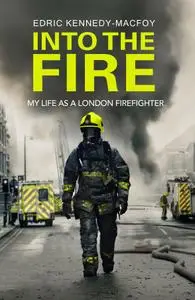 Into the Fire: My Life as a London Firefighter by Edric Kennedy-Macfoy
English | September 6th, 2018 | ISBN: 0593080378 | 240 pages | EPUB | 0.61 MB
The incredible true story of life as a London firefighter.
What is it really like to be a firefighter? How does it feel to respond to an emergency call, to know that someone's life hangs in the balance and every second is critical?
Into the Fire offers an unforgettable insight into the highs and lows of life in the fire service. Chronicling his thirteen-year career in the London Fire Brigade, Edric Kennedy-Macfoy takes us with him from his training days as a new recruit to his very first fire; from call-outs to cannabis farms, chemical spills and trapped swans to the devastating scenes of road traffic collisions, the Croydon tram derailment and the Grenfell Tower fire.
Heart-breaking, deeply personal and at times hilarious, this is his remarkable story.