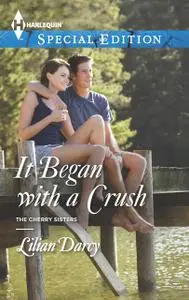 «It Began with a Crush» by Lilian Darcy
English | EPUB | 0.8 MB
Gorgeous Joe Capelli is back in town! Will a summer fling with former classmate Mary Jane Cherry lead to something more? Find out in the new installment of Lilian Darcy's The Cherry Sisters miniseries! Fifteen years ago, Joe Capelli left town to make his way in Hollywood—leaving Mary Jane Cherry behind to nurse her secret crush. So why is he suddenly back in town, working at his dad's garage—on her car? With twin little daughters, no less? All Mary Jane's ever wanted is a husband and family. She knows that desire normally sends guys running in the opposite direction. Yet as her old crush on Joe revives itself, dare she believe that gorgeous Joe actually wants her, too—and for more than just a steamy summer affair?