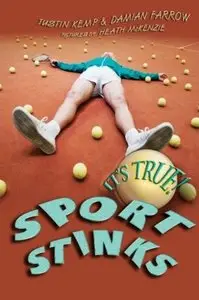 Justin Kemp; Damian Farrow - It's True! Sport Stinks
Allen & Unwin | 2007 | ISBN: 1741148545 | Pages: 88 | PDF | 4.20 MB
Psst! It's True! This is the best book on SPORT you'll ever read.
Get the inside track on the marathon man who hitched a ride and the woman who swam with the Loch Ness Monster. Discover how Tour de France riders really go to the toilet. But Beware! Sport's not all fun and games. If you want to run faster, jump higher or bend it like Beckham, dive into these stories of sporting success. (And failure!)
Train your brain with fit facts and sporty science.