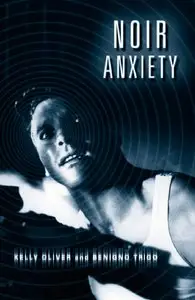 Kelly Oliver, Benigno Trigo - Noir Anxiety
University of Minnesota Press | 2003 | ISBN: 0816641099 | Pages: 352 | PDF | 2.17 MB
Among the elements that define the classic film noir-chiaroscuro lighting, voice-over narration, and such archetypal characters as the world-weary private eye and the femme fatale-perhaps no element is more responsible for the genre's continued popularity among movie buffs, filmmakers, and critics than the palpable sense of anxiety that emanates from the screen. Because the genre emerged in the shadow of the Second World War, this profound psychological and philosophical unease is usually ascribed either to postwar fears about the atomic bomb or to the reactions of returning soldiers to a new social landscape. In Noir Anxiety, however, Kelly Oliver and Benigno Trigo interpret what has been called the "free-floating anxiety" of film noir as concrete apprehensions about race and sexuality.
Applying feminist and postcolonial psychoanalytic theory to traditional noir films (Murder, My Sweet; The Lady from Shanghai; Vertigo; and Touch of Evil) and the "neo-noirs" of the 1970s, 1980s, and 1990s (Chinatown, Devil in a Blue Dress, and Bound), the authors uncover a rich array of unconscious worries and desires about ambiguous sexual, racial, and national identities, often displaced onto these films' narrative and stylistic components. In particular, Oliver and Trigo focus on the looming absence of the mother figure within the genre and fears about maternal sexuality and miscegenation. Drawing on the work of Freud and Julia Kristeva, Noir Anxiety locates film noir's studied ambivalence toward these critical themes within the genre's social, historical, and cinematic context.
Kelly Oliver is professor of philosophy and women's studies and Benigno Trigo is associate professor of Hispanic languages and literature, both at Stony Brook University. Oliver is the author of five books, including Witnessing: Beyond Recognition (Minnesota, 2001). Trigo is author of Subjects of Crisis: Race and Gender as Disease in Latin America (1999).