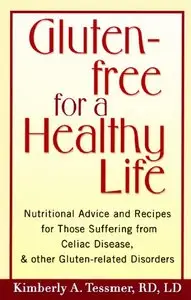 Kimberly A. Tessmer - Gluten-Free for a Healthy Life: Nutritional Advice and Recipes for Those Suffering from Celiac Disease and Other Gluten-Related Disorders
New Page Books | 2003 | ISBN: 156414688X | Pages: 192 | PDF | 1.28 MB
Consuming a gluten-free diet on a daily basis is not an easy task and can be quite confusing. Gluten can be hard to detect when it is hidden in unfamiliar forms or used within ingredients in foods. This book provides all the information needed to make understanding and following a gluten-free diet easier and healthier. The book gives readers a better understanding of why certain people need to follow a gluten-free diet and what types of foods and ingredients contain gluten. It includes tips on planning gluten-free meals and on dealing with children on gluten-free diets. It also contains recipes, a listing of cookbooks, and numerous helpful resources, including Websites, support groups, and food companies. There is also a section with answers to the most frequently asked questions regarding celiac disease and living a gluten-free life.
Thanks to original uploader!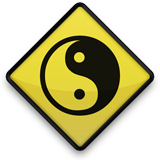 <span style="color:#0000ff">According to the new rule only HALF of all books at the most is visible on the AvaxHome Homepage. <br />To see ALL of them use <a href="http://cutt.red/iemieJiw6eeJ?search=Kimberly%20A.%20Tessmer%20-%20Gluten-Free%20for%20a%20Healthy%20Life%3A%20Nutritional%20Advice%20and%20Recipes%20for%20Those%20Suffering%20from%20Celiac%20Disease" rel="nofollow noopener" onclick="log_click('Kimberly%20A.%20Tessmer%20-%20Gluten-Free%20for%20a%20Healthy%20Life%3A%20Nutritional%20Advice%20and%20Recipes%20for%20Those%20Suffering%20from%20Celiac%20Disease', 'cutt.red'); return true;" target="_blank" rel="nofollow noopener noreferrer"><div style="background-color: ...&lt;/b&gt;&lt;/span&gt;</div> </a> category.<br />If you enjoy my books look at my <a href="http://cutt.red/iemieJiw6eeJ?search=Kimberly%20A.%20Tessmer%20-%20Gluten-Free%20for%20a%20Healthy%20Life%3A%20Nutritional%20Advice%20and%20Recipes%20for%20Those%20Suffering%20from%20Celiac%20Disease" rel="nofollow noopener" onclick="log_click('Kimberly%20A.%20Tessmer%20-%20Gluten-Free%20for%20a%20Healthy%20Life%3A%20Nutritional%20Advice%20and%20Recipes%20for%20Those%20Suffering%20from%20Celiac%20Disease', 'cutt.red'); return true;" target="_blank" rel="nofollow noopener noreferrer"><div style="background-color: ...&lt;/b&gt;&lt;/span&gt;</div> </a></span>
…::No mirrors, please::…