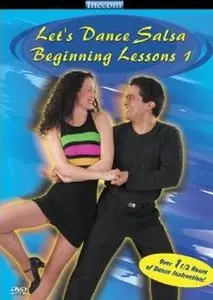 Let's Dance Salsa - Beginning Lessons 1
DVD5 | 2002 | DVD video | MPEG2 | 720х480 | 29.97 fps | PCM, 1536 kbps
Language: English | Run Time: 95 minutes | 3.55 GB
"Let's Dance Salsa - Beginning Lessons 1" takes a new approach to teaching Salsa dancing! Professional dance instructor Marlon Silva teaches beginners and experts alike with his step-by-step detailed instruction. His technique breaks all Salsa moves and combos down into building blocks, which are then assembled into more complicated moves that can be adapted to any music or club atmosphere. Rather than teaching by counting steps, Marlon s method has taught thousands of students around the country to dance in less time with greater ease. Marlon starts the "Let's Dance Salsa" series off at the ground level with the first building block from which all moves stem: beginning Salsa dance steps! With step-by-step instruction and detailed foot and hand movements, Marlon and Susie Neff show how to look good and stay in step with the music. Marlon takes the steps from the first lesson and adds a second building block: spinning. While teaching the beginning steps, he leads the student into the first spins and back into the steps.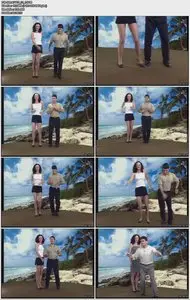 <span style="color:#000000">Filesonic</span>
<span style="color:#ffffff">Wupload</span>
>>> NO PASSWORD <<<
!!! No Mirror(s) Please !!!

!!! My AH blog !!!