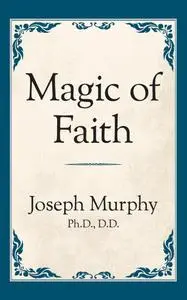 Magic of Faith by Joseph Murphy
English | April 10th, 2019 | ISBN: 1722501324 | 122 pages | EPUB | 1.16 MB
Magic of Faith deals with mental and spiritual laws that promote peace, health, and happiness. The reader will receive a greater understanding of the spiritual laws that govern us and a sound basis for greater faith in the unseen forces for good at our disposal. He teaches "Whatever you do, do it with love and good will. Pour out love, peace, and good will to all. Claim frequently that God's Love and Transcendent Beauty flow through all my thoughts, words, and actions."
Enjoy
My Blog
. No any convert or low quality!