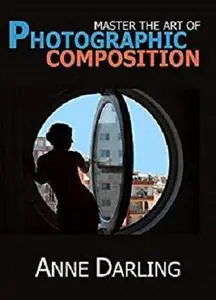 Master the Art of Photographic Composition: How to Create Truly Artistic Photographs in 30 Simple Steps by Anne Darling
English | February 10, 2014 | ISBN: N/A | ASIN: B00ID6L930 | 100 pages | PDF/EPUB/MOBI | 10 Mb
THE ART OF PHOTOGRAPHIC COMPOSITION: A 30-STEP GUIDE TO MASTERY
Owning a camera is only one half of the requirements for making a good photo. The other half is the ability to apply an understanding of the principles of design to your image. The technical side must be balanced by the artistic side, like the two wings of a bird, for your photos to excel.
The Art of Photographic Composition is a mini-course in 30 stages to guide you to an understanding of how to work with those design principles to create great shots. They are the same principles that fine art photographers, painters and other visual artists use to express themselves. These are the rules that will enable you to create a photograph that can truly be called art.
Each section has text, images which demonstrate the principle (most of them with camera data) plus exercises and ideas for you to try out. The exercises are an essential part of the process and will help you to integrate the information you have learned.
By working through the book you will build a body of knowledge, both theoretical and practical, which will lead you to a mastery of the art of photographic composition. I guarantee your photos will improve and you will be able to express yourself more creatively and capture images that are visually compelling and truly artistic.
Techniques include:
-How to frame your shots for artistic effect
-Using geometric shapes to create an underlying design
-How different types of line strengthen your composition
-Separating the subject from the background
-The power of negative space
-Pattern and rhythm as design elements in a photograph
-Silhouettes and shadows
-How to create a sense of scale
-Action and motion blur
-The importance of picture depth
-Making the most of available light
-How to tell a story in a single image
-The use of visual metaphor
-Breaking the rules for expressive effect
-Engaging the imagination
-And more!
What other customers have to say:
In addition to being filled with stunningly gorgeous photographs, The Art of Photographic Composition contains simple but excellent instructions to help you improve your own composition skills. Focusing on concepts such as scale, negative space, and metaphor, photographer/author Anne Darling explains how to achieve stellar results. - Susan Vik, Boston Discovery Guide
…I recommend buying The Art of Photographic Composition by Anne Darling. You'll learn how to effectively use geometric shapes, motion, light and space to compose more interesting photos. The exercises included will inspire you to experiment with your photography. I guarantee you'll look through your lens differently after reading this book. - Delia White, Discover Santa Barbara
Although this book is about photographic composition you have included sufficient technical detail to allow less experienced photographers to get the same results. Giving details such as shutter speed and F-stops gives us a starting point from which to learn and try and capture the same shot. - Monica Latham, Homestyle Cookie Recipes
We will be using this book in our Photography Guild seminars and for our monthly themes. Many thanks for providing this helpful and beautiful book. - Sue Schwer, Down-the-Shore Photography Guild
Buy this book and start your journey to taking truly artistic shots straight away.