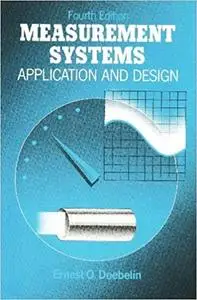 Measurement Systems Application and Design (4th Edition) by Ernest O. Doebelin
English | 1989 | ISBN: 0070173389 | 992 Pages | PDF | 72.1 MB
The fourth edition continues to offer readers the complete, skill-building information they have come to expect from Doebelin. In this revision, you'll discover an integrated treatment which establishes the study of measurement as an engineering science and technology in its own right. By featuring analytical methods along with the descriptive material, the book develops the coherence of the measurement field. To augment and focus the emphasis on computer technology found in the previous edition, the book includes an entire chapter on computer-aided experimentation, featuring a detailed case study clearly showing how an actual experimental apparatus was computer automated. The importance of sensing devices to the automation of manufacturing processes has been recognized by the addition of topics such as coordinate measuring machines, surface finish measurement, machine vision, and particle measurement in clean-room technology. You can count on Measurement Systems to foster an appreciation of the significance of measurement in all the application areas, from the monitoring of processes and operations, to automatic control and experimental engineering analysis.