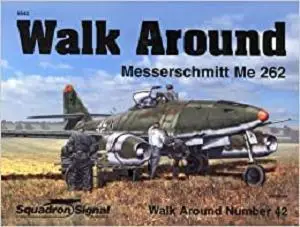 Messerschmitt Me 262 - Walk Around
by Hans-Heiri Stapfer
English | 2006 | ISBN: 0897475003 | 80 pages | PDF | 15 Mb
Concise history of Messerschmitt's Schwalbe, the world's first operational turbojet fighter aircraft. While the Me 262 had a negligible impact on the outcome of WWII, its design had a strong influence on postwar aircraft development around the world. An extensive visual description of the airframe - inside and out from every perspective; detail photos are of Me 262A-1 WNr 500071 as restored at the Deutsches Museum in Munich. Illustrated with more than 100 b/w photos, over 100 color photos, 12 full color profiles plus line drawings and scrap art; 80 pages.
Feel Free to contact me for book requests, informations or feedbacks.
Without You And Your Support We Can't Continue
Thanks For Buying Premium From My Links For Support