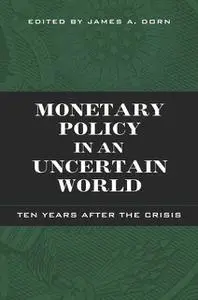 «Monetary Policy in an Uncertain World» by James A. Dorn
English | EPUB | 1.0 MB
Ten years after the 2008 financial crisis we are again facing the possibility of economic turmoil as the Fed and other central banks exit their unconventional monetary policies by raising interest rates and shrinking their balance sheets.
This book brings together leading scholars and former policymakers to draw lessons from the decade of unconventional monetary policies relied upon to stimulate the global economy in the aftermath of the financial crisis. The articles included in this book combine historical perspectives and forward-looking views of the Fed's exit strategy and monetary normalization, along with the arguments for a rules-based monetary policy both at the domestic and international levels.