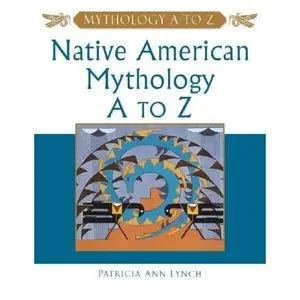 Patricia Ann Lynch, "Native American Mythology A to Z"
Facts on File | 2004 | ISBN: 0816048916 | 130 pages | PDF | 4,15 MB
The beliefs of many Native American peoples emphasize a close relationship between people and the natural world, including geographical features such as mountains and lakes, and animals such as whales and bison. Therefore, many of the myths of these peoples are stories of strange occurrences where animals or forces of nature and people interact. These stories are full of vitality and have captured the attention of young people, in many cases, for centuries. Native American Mythology A to Z presents detailed coverage of the deities, legendary heroes and heroines, important animals, objects, and places that make up the mythic lore of the many peoples of North America from northern Mexico into the Arctic Circle. A comprehensive reference written for young people and illustrated throughout, this volume brings to life many Native American myths, traditions, and beliefs. Offering an in-depth look at various aspects of Native American myths that are often left unexplained in other books on the subject, this book is a valuable tool for anyone interested in learning more about various Native American cultures.
Not all books on AvaxHome appear on the homepage.
In order not to miss many of them follow
ebooks section
(see top of each page on AH)
and visit
my blog
too :)
NO MIRRORS according to the rules