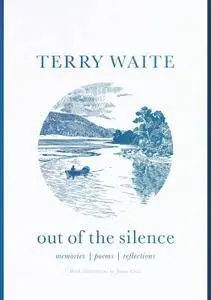 Out of the Silence: Memories, Poems, Reflections by Terry Waite
English | November 18th, 2016 | ISBN: 0281077614 | 176 Pages | EPUB | 2.46 MB
At the height of the Lebanese civil war in the 1980s over 100 foreign civilians were taken hostage by Islamic Jihad. As the Archbishop of Canterbury's special envoy, Terry Waite conducted several successful missions to negotiate the release of numerous hostages. But in January 1987, while on one of his many visits to Beirut, he was captured himself. Imprisoned for nearly five years, four of them in solitary confinement, he was chained, beaten, frequently blindfolded, and subjected to a mock execution.
In this moving sequence of poems and reflections Terry Waite recalls the highs and lows of his life, both during that ordeal and throughout the happier years of humanitarian work that have followed. They give us a glimpse into the depths of faith, hope and love that sustained him through that intense time of suffering. They also take us into memories of his later life, reminding us of the joy to be found in meaningful work, and in the humanity we share with those around us.
Out of the Silence not only offers a rare insight into one man's experience in the throes of a bitter conflict of the past; it also bears witness to the enduring power of forgiveness, truth and reconciliation in the face of adverse forces still at work in the world today.