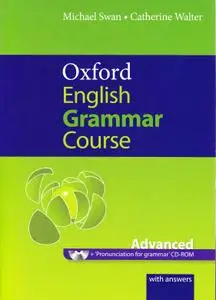 Oxford English Grammar Course Advanced
English | ISBN: 9780194312509 | 362 pages | PDF | 49.3 MB
Each section opens with a lively presentation page which introduces the point of grammar. Grammar explanations are short, clear and easy to remember. Colour is used to highlight grammatical contrasts. Each grammar explanation is followed immediately by an activity, so that students can practise before moving on to the next explanation.