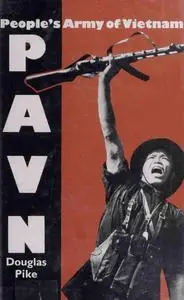 PAVN: Peoples Army of Vietnam by Douglas Pike
English | 1986 | ISBN: 0891412433 | 384 Pages | PDF | 114.0 MB
From the original 34-man Armed Propaganda Team of the 1930s, headed by Vo Nguyen Giap and managed by Ho Chi Minh, the People's Army of Vietnam has grown into the third largest military force in the world, exceeded only by the armies of the USSR and China. When viewed in terms of military capability and success, it is a phenomenon. Since its inception, the PAVN has taken on two major powers - France and the United States - and won decisive victories. It is this phenomenon that Douglas Pike describes in this work. At the same time, there also appears a picture of the use of force in politics, the nature of organizations and the limits of both technology and ideology. The book is aimed at those interested in the inner workings of the army that won the Vietnam War.