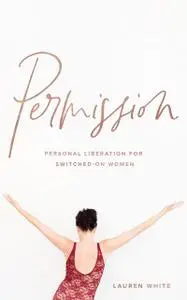 «Permission» by Lauren White
English | EPUB | 0.7 MB
The very notion of being a woman who likes things a certain way, appreciates a good checklist (or timetable) and loves to hit life goals isn't really synonymous with sexual liberation.But what if I told you that it could be? That if you dropped the idea of thinking you need to be anyone but yourself in sex that you would finally tap into the comforting truth that you're sexual just as you are. That you don't need someone to step in and confirm that you are sexual but that it is you that needs to give your libido the green light…Permission
is a sage and personable exploration of the ongoing conflict for good girls and switched on women who are coming to realise that you can't truly be who you are if you always need someone else to say 
permission granted
…
But it's more than that.
Permission
will help you to:
Clarify how self-sourcing permission moves you closer to your own state of personal health
Feel safe in your sexual expression
Trust yourself in the vulnerability of intimacy
Shift from feeling like sex is something you should do to something you want to do
Quieten the noise of sexual teachings and products that pressure you to be more and instead embrace your realistic sex life
Own and express what you like and need in the bedroom
Through the combination of her own personal stories, potent learnings and client vignettes, Lauren provides the reassurance that you can be in control, be choosy, have boundaries, speak up, love vanilla
and
be sexual. That, in fact, showing up in life and sex just as you are will actually get you a lot closer to your pleasure and joy.