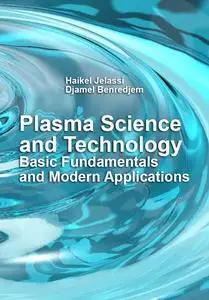 "Plasma Science and Technology: Basic Fundamentals and Modern Applications" ed. by Haikel Jelassi, Djamel Benredjem
ITExLi | 2019 | ISBN: 1789852404 9781789852400 1789852390 9781789852394 | 315 pages | PDF | 38 MB
This volume presents the basic fundamentals behind plasma physics along with some of their most important modern applications.
Usually called the "fourth state of matter," plasmas make up more than 99% of known material. In usual terminology, this term generally refers to partially or totally ionized gas and covers a large number of topics with very different characteristics and behaviors. Over the last few decades, the physics and engineering of plasmas was experiencing a renewed interest, essentially born of a series of important applications such as thin-layer deposition, surface treatment, isotopic separation, integrated circuit etchings, medicine, etc.
Contents
1.Noise-Free Rapid Approach to Solve Kinetic Equations for Hot Atoms in Fusion Plasmas
2.The Behavior of Streaming Instabilities in Dissipative Plasma
3.Fundamentals of Plasma-Material Interactions in Magnetic Fusion Devices
4.Stopping Power of Ions in a Magnetized Plasma: Binary Collision Formulatio
5.Mode Transition and Hysteresis in Inductively Coupled Plasma Sources
6.Numerical Modeling of Partial Discharge Development Process
7.Numerical Approach to Dynamical Structure Factor of Dusty Plasmas
8.A Test Facility to Investigate Sheath Effects during Ion Cyclotron Resonance Heating
9.Plasma-Assisted Combustion
10.Plasma Generation and Application in a Laser Ablation Pulsed Plasma Thruster
11.Physics of High-Density Radio Frequency Capacitively Coupled Plasma with Various Electrodes and Its Applications
12.Space Plasma Interactions with Spacecraft Materials
13.Repetitive Nanosecond Volume Discharges under Airflows
14.Modeling of Novel Plasma-Optical Systems
15.Plasma Damage on Low-k Dielectric Materials
1st true PDF with TOC BookMarkLinks
More :
You find here