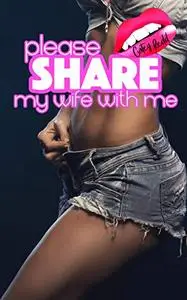 Please Share My Wife With Me (Wife Sharing | Hot Wife | Interracial | Menage) by Catey Redd
English | 2018 | ISBN: N/A | ASIN: B07K7ZD1C2 | 33 pages | EPUB | 0.24 Mb
When Kwame moved into a new house just off campus at his college, his new roommates told him how hot the married woman who lived next door was, especially when she went out for a run in her tight little outfit. It wasn't long before Kwame met her, and her husband. Their names were Susie and Brayden. Kwame could tell that Susie was into him, but he was surprised when they invited him over for dinner at their house and Brayden told Kwame just how much Susie really liked him. Brayden and Susie had a very unusual but very hot request for Kwame, one that seemed way too hard to turn down, especially considering how sexy Susie was. Would Kwame do it? Would he find out first-hand what it's like when a man shares his wife?
Feel Free to contact me for book requests, informations or feedbacks.
Without You And Your Support We Can't Continue
Thanks For Buying Premium From My Links For Support