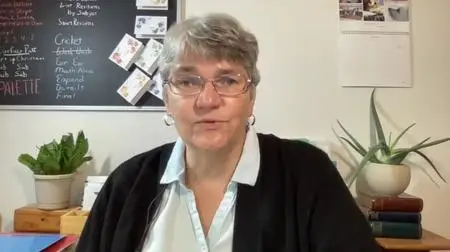 Pop Art and Surface Pattern with the Adobe Illustrator Recolor Tool
Duration: 39m | .MP4 1280x720, 30 fps(r) | AAC, 48000 Hz, 2ch | 341 MB
Genre: eLearning | Language: English
Managing color for surface design, especially when creating one image in multiple palettes, can be difficult. The recolor tool in Illustrator is often used but not to its full extent. Learn to manage and share color swatch groups (palettes), quickly utilize different groups for the same image, and create pop art or coordinated surface patterns in this class.
Students should be familiar with Adobe Illustrator and have access to a program to use. Download the StudentFile.ai to use as we move through the color tool panels.
The recolor tool makes short work of any recoloring job when compared to doing the task from scratch. In this class, we will examine every option in the color tool offers.
Download the the student ai file and follow along with the course examples while you create your own.
1. Introduction
In this short intro I will review the goals and expectations of the class.
2. Common terms and the swatches panel
I will briefly review some terms and concepts, and the panels we will use to enable students easy understanding of the material.
3. The Adobe Illustrator Recolor Tool Panel
This panel was added to Adobe Illustrator in 2021 and provides quick access to the most used options.
4 The Advanced Panel: General
We will cover the general portions of the advanced panel, included color groups and the color picker, how they work and interact.
5. The Advanced Panel: Edit mode
This is a short but complete look at the edit mode, much is which is found in the 2021 panel.
6. The Advanced Panel: Assign mode
This is an exhaustive look at the portion of the tool used to assign new colors to old colors. It is very useful to anyone who wants more than random control over where colors end up in your artwork.
7. Your project and conclusion
** Adobe Illustrator and Adobe Illustrator Recolor Tool are either registered trademarks or trademarks of Adobe in the United States and/or other countries.