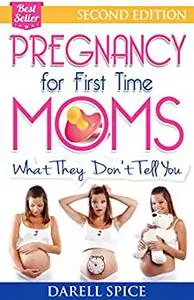 Pregnancy: For The First Time Moms, What They Don't Tell You by Darell Spice
English | June 2, 2014 | ISBN: 1500339490 | 50 pages | EPUB | 0.29 Mb
Are you a First time MOM? Do you want a horrible book that is very helpful? This book has so many errors, you will LOL reading it. It only has 3 stars! We are amazed that it's sold over 100,000 copies! But in all seriousness, this book was created to explain some of the experiences as a first time mom that no one tells you about. Please buy it, laugh at it, share it, and I hope it can benefit your first pregnancy.
Feel Free to contact me for book requests, informations or feedbacks.
Without You And Your Support We Can't Continue
Thanks For Buying Premium From My Links For Support