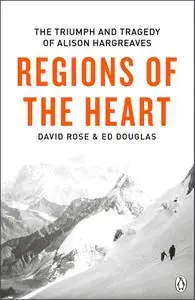 Regions of the Heart: The Triumph And Tragedy of Alison Hargreaves by David Rose, Ed Douglas
English | July 25th, 2019 | ISBN: 0140286748 | 304 pages | EPUB | 1.24 MB
*BRAND NEW E-BOOK EDITION WITH NEW AFTERWORD*
'I shed a tear as I read this…I'll admit that I did not do so when I originally heard of her death. The difference? This book' The Independent
Alison Hargeaves, one of the finest climbers of her generation, died in 1995 during a violent storm on K2. On her death she was vilified by a media outraged that a wife and mother would take such extreme risks. This is the story of a woman with an astonishing determination to be the best that she could; a woman driven to succeed just to secure a future for herself and her family.
'A riveting and incredibly moving story' Irish News
'Few realized the extent of her inner turmoil - and her courage. A very moving biography of an extraordinary woman with an extraordinary talent and determination' Daily Telegraph
'A sensitive and intelligent book…Rose and Douglas recuse Hargreaves from the crude distortions of those who wanted to vilify or venerate her' Sunday Telegraph
Enjoy
My Blog
. No any convert or low quality!