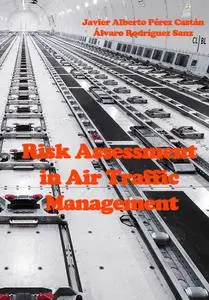 "Risk Assessment in Air Traffic Management" ed. by Javier Alberto Pérez Castán, Álvaro Rodríguez Sanz
ITExLi | 2020 | ISBN: 1789857945 9781789857948 1789857937 9781789857931 183880370X 9781838803704 | pages | PDF | MB
This book tries to be a focal point and motivate further research by encompassing crosswise and widespread knowledge about this critical and exciting issue by bringing to light the different purposes and methods developed for risk assessment in ATM.
One of the most complex challenges for the future of aviation is to ensure a safe integration of the expected air traffic demand. Air traffic is expected to almost double its current value in 20 years, which cannot be managed without the development and implementation of a safe air traffic management (ATM) system. In ATM, risk assessment is a crucial cornerstone to validate the operation of air traffic flows, airport processes, or navigation accuracy.
Contents
1.Collision Risk Model for High-Density Airspaces
2.Relationship between Air Traffic Demand, Safety and Complexity in High-Density Airspace in Europe
3.Conflict Risk Assessment Based Framework for Airspace Planning and Design
4.Air Traffic Complexity as a Source of Risk in ATM
5.ICAO Risk Tolerability Solution via Complex Indicators of Air Traffic Control Students' Attitude to Risk
6.Risk Assessment under Uncertainty
7.Trajectory-Based, Probabilistic Risk Model for UAS Operations
8.Risk-Based Framework for the Integration of RPAS in Non-Segregated Airspace
1st true PDF with TOC BookMarkLinks