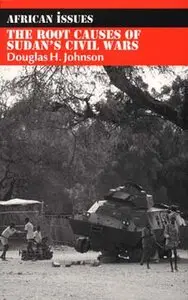 Douglas H. Johnson, "The Root Causes of Sudan's Civil Wars"
Publisher: James Currey | 2003-01-16 | ISBN 0852553927 | PDF | 192 pages | 21.1 MB
Sudan's post-independence history has been dominated by political and civil strife. Most commentators have attributed the country's recurring civil war to either to an age-old racial divide between Arabs and Africans , or to recent colonially constructed inequalities. This book attempts a more complex analysis, briefly examining the historical, political, economic and social factors which have contributed to periodic outbreaks of violence between the state and its peripheries. In tracing historical continuities, it outlines the essential differences between the modern Sudan's first civil war in the 1960s and the current war. It also looks at the series of minor civil wars generated by, and contained within, the major conflict, as well as the regional and international factors - including humanitarian aid - which have exacerbated civil violence. This introduction is aimed at students of North-East Africa, and of conflict and ethnicity. It should be useful for people in aid and international organizations who need a straightforward analytical survey.