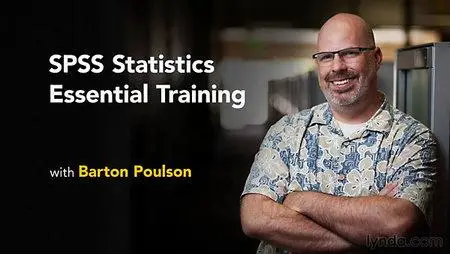 SPSS Statistics Essential Training
HDRips | MP4/AVC, ~267 kb/s | 960x540 | Duration: 4 hours 57 mins | English: AAC, 128 kb/s (1 ch) | 0.99 GB
Genre: Statistics
SPSS is a statistics and data analysis program for businesses, governments, research institutes, and academic organizations. In these tutorials, author Barton Poulson takes a practical, visual, and non-mathematical approach to SPSS. From importing spreadsheets to creating regression models, to exporting charts, this course covers all the basics, with an emphasis on clarity, interpretation, communicability, and application
Barton will help you:
Build charts, scatterplots, and box plots
Calculate descriptive statistics such as means and standard deviations
Use inferential statistics such as t-tests and chi-squares
Enter and read data
Create new variables and crosstabulations
Model associations with correlations, contingency tables, and multiple-regression analysis
Format and export presentations to share your data
Welcome to the best eLearning video (English, German, French, Spanish language) and many more:
LINK
Do not forget to check my blog! Updated regularly! Add in bookmarks my blog :)
PM me if Links not working!
No mirrors pls!