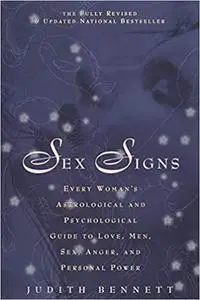 SEX SIGNS 2ND ED P by JUDITH BENNETT
English | June 15, 1998 | ISBN: 0312187564 | 368 pages | PDF | 59 Mb
Sex Signs is the ultimate guide to love for the astrologically minded woman. This dramatic marriage of astrology, psychology, and sexuality, based on countless hours of counseling experience, has provided thousands of readers with penetrating insights into themselves and their relationships. Here every woman can find advice on love, self-esteem, decision making, and the constructive use of anger and personal power. A vast revision of Sex Signs has been undertaken to bring the work in line with millenial attitudes towards relationships and sexuality. But the core that has kept women coming back to Sex Signs for years is unchanged: here is practical guidance for making emotional and sexual relationships work, attaining the liberating and fulfilling lifestyle that is every woman's right.
Feel Free to contact me for book requests, informations or feedbacks.
Without You And Your Support We Can't Continue
Thanks For Buying Premium From My Links For Support