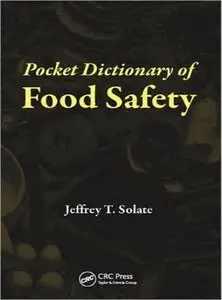 Jeffrey T. Solate, "Pocket Dictionary of Food Safety"
CRC | 2010 | ISBN: 1439842035 | 160 pages | epub | 2,6 MB
With tentacles that reach into several biological and medical sciences, including epidemiology, infectious diseases, community medicine, and public health, food science has become a truly interdisciplinary discipline. To compete successfully in this field, you must have a basic understanding of these related areas. Practical, portable, and easy to use, Pocket Dictionary of Food Safety provides a collection of terms and definitions as well as an extensive list of biological organisms.