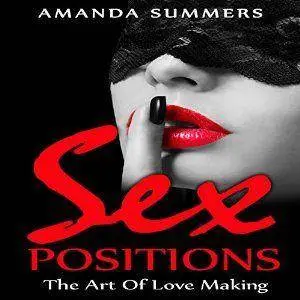 Sex Positions: The Art of Love Making
Audio CDs in MP3 / English: MP3, 64 kb/s (2 ch) | Duration: 01:15:14 | 2016 | ISBN-10: N/A | ASIN: B01IAG7OQS | 34 MB
Genre: Sex
This book contains proven steps and strategies on how to become a great lover. I hope you're eager to learn about the art of sexual pleasuring. Though it is such a natural instinct, there are few who excel in the art of lovemaking. This book intends to educate and teach eager learners how to give and receive pleasure and become great lovers. Drawing inspiration from classical texts and sexual practices such as Kamasutra, Tantra, and The Tao, the book reveals the secrets of great sexual encounters, and how you can experience it yourself with a little effort and some practice.
Here is a preview of what you'll learn:
Tantra
The art of pleasuring
Sexual positions: explanation and importance
Advanced sex techniques
Sex views from different cultures
Amanda Summers (Author, Publisher), Lia Langola (Narrator)
Welcome to the best eLearning video (English, German, French, Spanish language) and many more:
LINK
Do not forget to check my blog! Updated regularly! Add in bookmarks my blog :)
PM me if Links not working!
No mirrors pls!