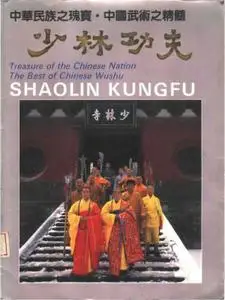 Xing Yan - Shaolin Kung Fu: Treasure of the Chinese Nation - The Best of Chinese Wushu
China Pictorial Publishing House | 1995 | ISBN: 7800241963 | 中文 / English | 123 pages | PDF | 11.14 MB
This stunning book features the fighting monks of the Shaolin temple and their absolutely breathtaking stunts. This edition features full-colour pages with captions and explanatory text. It also gives some background to the Buddhist sect that inhabits the temple. Shaolin Kungfu is a wushu style which draws on the best elements of Chinese wushu circles and has a mythical, religious flavour. Since ancient times, people have often related wushu to the Shaolin Temple when speaking of martial arts. The monks of Shaolin Temple - cradle of Chinese kungfu - are almost all capable of seemingly impossible martial arts, something different from regular sports or the make-believe kungfu presented on television or in films. Over the centuries the monks have won fame and prestige for Shaolin, the very name which has become synonymous with Chinese kungfu. Some of the exercises and stunts shown here almost defy belief - in fact, you just won't believe your eyes!
Chinese / English text.